Woodcut Bowl Saver
Summer Sale! Click on item number to see discount.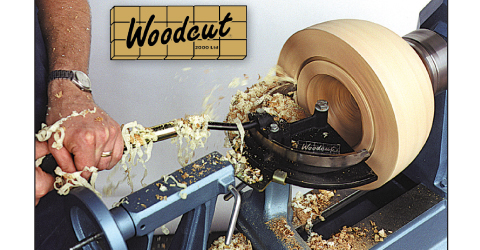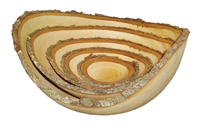 During testing, we cored over 300 bowls with this Bowl Saver from Woodcut Tools and found it to be a safe and easy way to maximize your wood by getting more than one bowl from a blank. Two high strength blades with Steelite Cutters are included to makes bowl cores from 3" to 12" up to 5" deep. The Steelite cutter stays sharp and will cut up to 500 bowls before needing to be re-tipped. The tip can be sharpened on a bench grinder with the instructions provided or with a diamond hone. Setup to determine bowl depth is easy by using the templates included. A handle is included with the system that can also be used as a tool handle for 1/2" diameter tools when not coring bowls.
The patented design of the Bowl Saver allows it to be supported with the tool rest base and fit into the #2 Morse Taper of the Tailstock. This gives solid support for the Bowl Saver to reduce vibration. Includes demo video on a CD.
Code
Name
Price
111706
Bowl Saver w/ 5/8" x 3-3/4" Post
$397.90
111701
Bowl Saver w/ 3/4" x 4-1/2" Post
$397.90
111702
Bowl Saver w/ 1" x 6" Post
$397.90
111704
Bowl Saver w/1-1/4"x7" post
$399.90
111709
Bowl Saver Laser Attachment
$99.95