Nova Pen Plus Jaws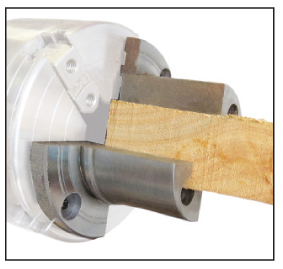 These jaws are used to hold pen blanks for drilling. The two jaws have recesses to hold the pen blank at the corners. They are self centering so the blank can be easily drilled using a key chuck and drill set in the tail stock of the lathe. They can hold larger pieces for drilling as well.
Grips Squares: 0.39" (3/8"+) to 1" up to 9" long
Grips Rounds: .45" (7/16") to 3/4" up to 10" long
Sale! Click on item number to see discount.
Code
Name
Price
113131
Nova Pen Plus Jaws
$39.99