Nova Soft Jaws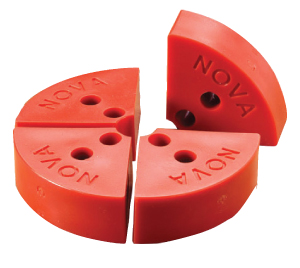 Nova Soft Jaws are designed to allow woodturners to make jaws for projects that the standard jaws will not fit. They consist of 4 segments of high quality nylon that fit on the chuck like normal jaws. They are ready to be shaped using standard tools to suit the needs of the project at hand. The characteristics of the nylon provides an excellent grip without marking the wood. The set of jaws measures 4-1/2" diameter (when closed) by 1-1/8" thick.
Grip and Expand: Defined by user
Sale! Click on item number to see discount.
Code
Name
Price
113129
Nova Soft Jaws
$24.99