Solar Lux Stain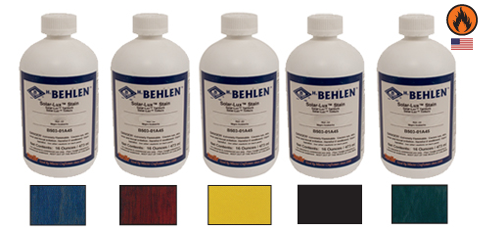 These dye based stains have great color transparency and are highly fade and UV resistant. The deep penetrating nature of these alcohol based stains will not raise the grain of the wood and will dry in about one hour.
Solar-Lux Stains can be mixed to achieve customized shades. The color intensity can be lessened by thinning with Behkol Solvent offered below. After staining they can accept a finish coat of varnish, oil or conventional lacquer. Each bottle contains one pint.
These items are flammable. They cannot be shipped by air or through the United States Postal Service.
Code
Name
Price
125791
Sea Blue Solar Lux
$14.95
125793
Lemon Yellow Solar Lux
$14.95
125795
Dark Green Solar Lux
$14.95
125731
Behlen's Behkol Thinner (Qt.)
$10.50