Spray Lacquer & Sanding Sealer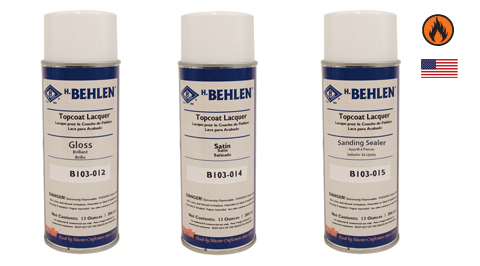 This high quality water and alcohol resistant nitrocellulose lacquer in a convenient spray can is perfect for getting professional looking results. Designed to perform like a spray gun finish, this finish is fast drying and is available in gloss or satin. The Behlen Spray Sanding Sealer is heavy bodied to seal porous woods and prepare the surface for a top cote of lacquer.
This item is flammable. It cannot be shipped by air or through the United States Postal Service.
Code
Name
Price
125710
Gloss Spray Lacquer
$8.95
125711
Satin Spray Lacquer
$8.95
125712
Spray Sanding Sealer
$8.95
129210
CanGun1 Spray Handle
$4.95