Black Bison Paste Wax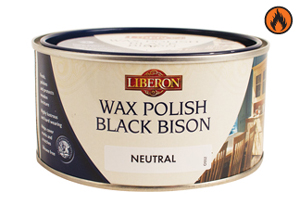 Black Bison is a high quality paste wax made in Europe that is very easy to apply, on or off the lathe. It leaves a hard finger print resistant sheen. Black Bison is a paraffin based product with microcrystaline wax and some carnauba wax added for hardness and shine. This product contains no toluene. Black Bison is also perfect for using on your furniture at home. We offer two colors of Black Bison. Neutral adds no color to the wood, and the Walnut is used for dark woods. The Liberon 0000 Steel Wool is good for applying the wax, applying a thin, controlled layer. Let dry for about 25 minutes, then buff to a soft sheen. Comes in 500ml (16.9 oz) cans.
This item is flammable. It cannot be shipped by air or through the United States Postal Service.
Code
Name
Price
123512
Black Bison Neutral Wax
$22.95