Waterlox Original Finish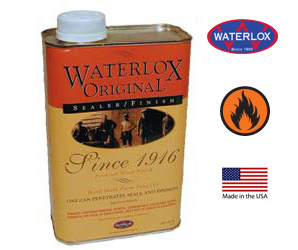 For over 77 years Waterlox has been producing this tough Tung Oil based finish. Designed to penetrate, harden and protect, this finish can be applied with a brush, sprayed or with a cloth or paper towel. Waterlox can be used to produce a hand rubbed semi gloss finish or applied with several coats to produce a higher sheen. Waterlox finish has resins that are carried by the Tung Oil into the wood to harden. Waterlox won't cloud or become brittle. Available in quarts.
This item is flammable. It cannot be shipped by air or through the United States Postal Service.
Code
Name
Price
127401
Waterlox Original Finish Qt.
$34.95