Jet 1840 Lathes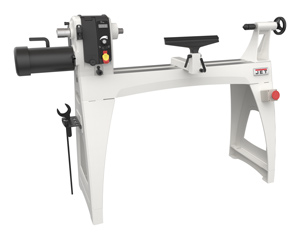 Call 800 683-8876 for Best Price!
Jet now offers two 18" Lathes for larger projects.
The 1840EVS has a 2hp motor with AC Inverter for 40 to 3200 rpm in two speed ranges.
The 1840DVR uses DVR Motor Technology for a continuous speed range from 40 to 3200 rpm with constant torque.
Click on the item number below for more information.
Code
Name
Price
719600
Jet 1840EVS Lathe
$2,599.99
719001
Jet Swing Away for 14", 16", 18" Lathes
$295.99