RIKON LED Light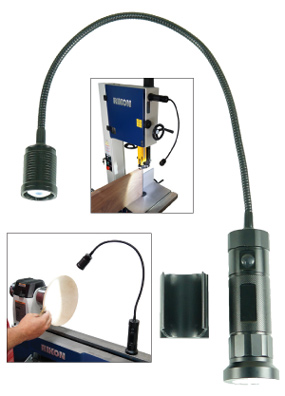 SALE! Click on item number or add to cart to see discount.
18" Flexible neck put light where needed
Use on a lathe, bandsaw, drill press and more
5-1/2" handle with 2" diameter magnetic base
Removable magnetic side handle included
Light has adjustable focus for best coverage
Uses 3 AA batteries (not included)
Includes USB power cord
This LED light is convenient to use and features a lens that can be focused by pulling out the outside of the housing. It uses 3 AA batteries and includes a USB cord to be used with a phone charger instead. This light also includes a magnetic side handle that clips on the handle to give more mounting options.
Code
Name
Price
197001
RIKON LED Light
$49.95