Robert Sorby Tools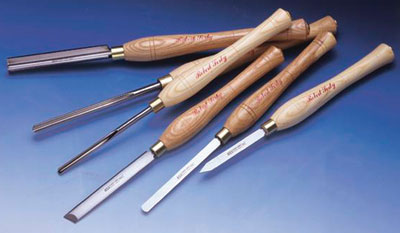 Robert Sorby Tools made in Sheffield, England, are well known for producing a wide selection of turning tools that are of high quality. Having a long history in producing turning tools, Sorby has been a leader in working with professional turners to develop new and innovative tools. All the Sorby Tools we carry are made of Sheffield M2 High Speed Steel, have a finely polished flute, and are each marked for easy identification. Much attention is given to quality control. All the tools come fitted with an ash handle with a protective brass end cap and brass ferrule to keep the handle from splitting.
Save 10% when you purchase 3 or more Robert Sorby Tools!
Does not include tool sets or tools in the following categories: Hollowing Tools, Specialty Tools, Micro Modular Tools, Turnmaster Tools.