Nova Step Jaws (75mm)
| | |
| --- | --- |
| Code | 113119 |
| Quantity in Cart | None |
| Price | $77.99 |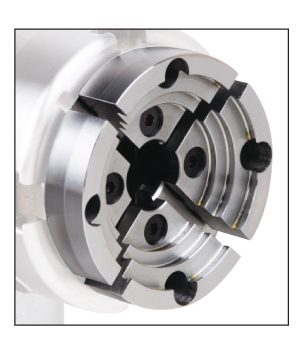 Not for use on the Precision Midi Chuck.
These step jaws are designed primarily to grip in the contracting mode, on footed bowls. The step sizes provide optimum gripping for three foot sizes with minimal crush damaged wood. There is also a dovetail for expanding into a recess when gripping bowls, plates and smaller platters. Can hold bowls up to 12" in diameter.
Grips: 1-11/16" to 3-1/4" and Expands: 3-1/16" to 3-13/16"