Nova Cole Jaws
| | |
| --- | --- |
| Code | 113130 |
| Quantity in Cart | None |
| Price | $86.99 |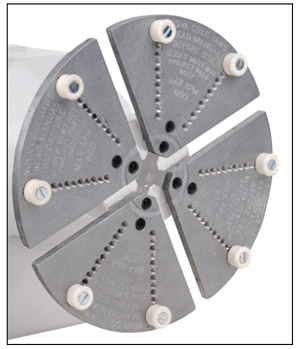 The Cole Jaws are a versatile set designed for reverse chucking bowls to remove chuck marks, add decoration or to re-shape the bottoms of bowls that have already been turned. Other Nova jaw sets can be fitted to the Cole Jaws making a combination jaw facility – expanding dovetail facility for mounting bowls/platters and a reverse dovetail for mounting footed bowls/platters.
The standard Cole Jaws are suitable for lathes with a minimum 12" diameter swing.
Grips: 2-1/2" to 8-15/16"