Jet 1015 Mini Lathe Stand
| | |
| --- | --- |
| Code | 719102A |
| Quantity in Cart | None |
| Price | $269.99 |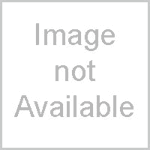 This stand is made of tubular steel and is designed for the JET 1015 and 1015VS Lathes.
If you would like to use the Bed Extension with the stand, you must also purchase the Stand Extension 719103A.
This item is shipped from the manufacturer. An additional $20 will be added to regular Shipping & Handling. Air shipping and international shipping is not available for this item. Ships to 48 contiguous states only.