Foredom Motor Hanger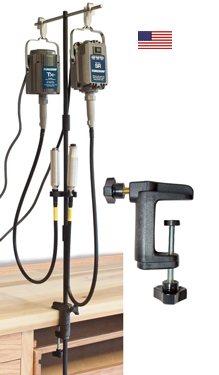 The MAMH-1 Motor Hanger is perfect for use with Foredom or other flex shaft units.
3-piece support rod
Adjustable rod height
Holds up to two motors
Adj. handpiece rest
Clamp attaches to bench up to 2-1/4"
Includes two special clips to keep the motors from twisting during start up and acceleration.
Code
Name
Price
305206
Foredom MAMH-1 Motor Hanger
$39.95