Black Patinating Wax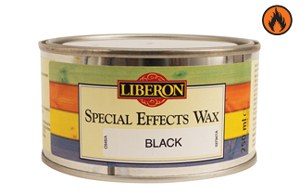 This product is a black colored wax designed to fill the grain in open grained woods. It can also be used to add shading to carving. This wax is also great for creating contrast in lighter colored (open grain) woods. It is very useful when ebonizing open grain woods and may be mixed with the White Wax for aged effects. The 0000 Steel Wool is great for application of this product.
This item is flammable. It cannot be shipped by air or through the United States Postal Service.
Code
Name
Price
123502
Liberon Black Patinating Wax
$28.95