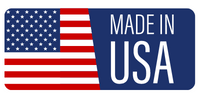 Mercury M68DB is a debonder especially formulated for Mercury CA adhesives. It is a clear liquid with a relatively low evaporation rate that attacks and dissolves cured or uncured Instant Superglue (cyanoacrylate).





This debonder be used to debond misaligned parts or clean up excess adhesive. It also is useful for removing spilled adhesives from work area. Debonds accidentally bonded skin, so it's wise to always have some debonder handy in the shop when you are working with CA glues.




Comes in a 2 oz pump spray bottle.
Appearance and Odor::……………Clear liquid. Ketone
Viscosity :…………………………>1 cps
Specific Gravity……………..…….0.95 @ 75°F
Flash Point
acetone …………….………………1.4°F (T.C.C.)
propylene carbonate ………………253°F (T.C.C)
Shelf Life ………………………….24 months unopened
Performance is dependent on the thickness of the
adhesive film to be removed and the substrate it is
adhered to. With patience the product will remove the
adhesive entirely.
Store in a cool dry area out of direct sunlight
Mercury M68DB Debonder works best under repeated
applications rather than one excessively large
application. Apply debonder, allow it to dissolve
hardened superglue and repeat as necessary. Use in an
inconspicuous area for testing. May attack certain
plastics, foam and remove paint or varnish.
Ensure parts are clean, dry and free from oil and grease.
PROCEDURE FOR APPLICATION
Product is normally hand applied by brush, wipe, or
sprayed by pump to allow "mist" to form on bond
surface.