Talon/Oneway Spigot Smooth Jaws
| | |
| --- | --- |
| Code | 112671S |
| Quantity in Cart | None |
| Price | $40.95 |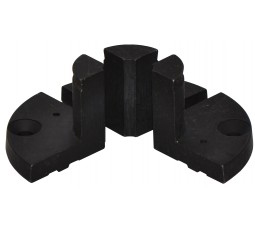 Dovetail jaws have long been used by turners in England for holding on to spigots of bowls while hollowing. If the spigot is sized correctly then marring on the work piece is minimal. These jaws do not have serrations on the inside or outside.
Grips: 1/4" to 1-3/4"
Expands: 1-1/16" to 2-1/2"
One jaw removed from set to allow better view of jaws