Nova Long Nose Jaws
Code
113120
Quantity in Cart
None
Price

$79.99

$71.99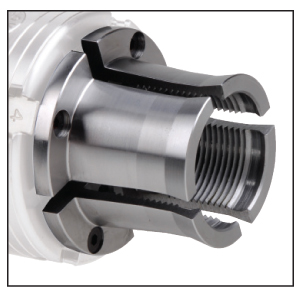 These unique long Nose jaw set has 2" rise above their mounting base meaning a very long reach deep inside of bowls. They have an internal dovetail grip for holding bowl bases allowing for access between the bowl and chuck body. They also feature internal serrations to bite into the wood for a secure grip. These jaws are ideal for turining green wood. The Long Nose Jaws have an external dovetail for expanding into a recess.
Not for use on the Precision Midi Chuck.
Grips: 1-5/8" to 2-5/16" and Expands: 2-1/8" to 2-13/16"